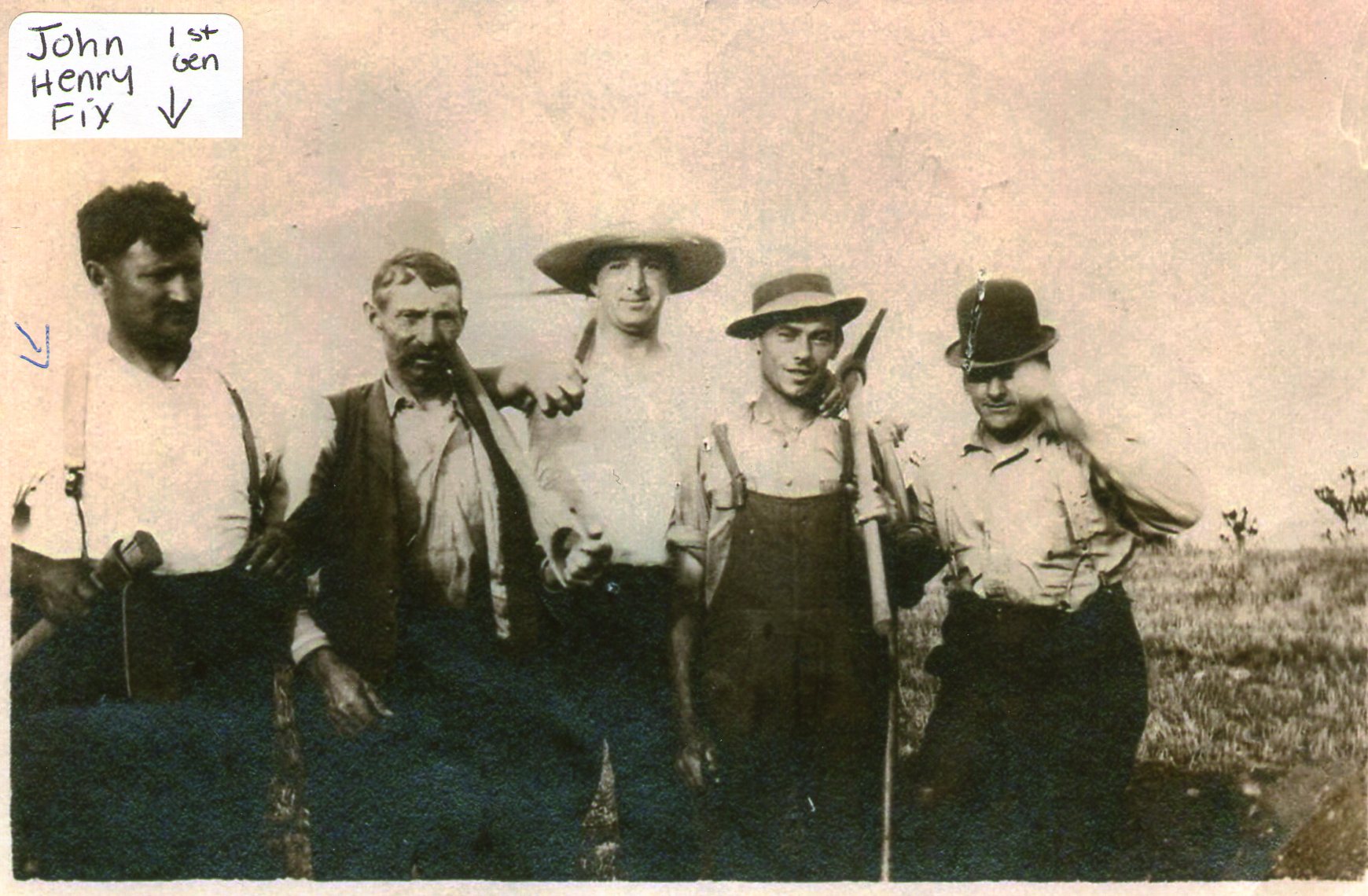 1st Generation –                  John Henry Fix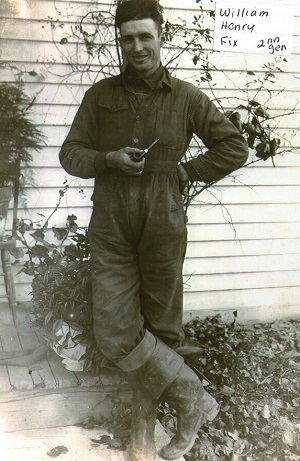 2nd Generation –        William Henry Fix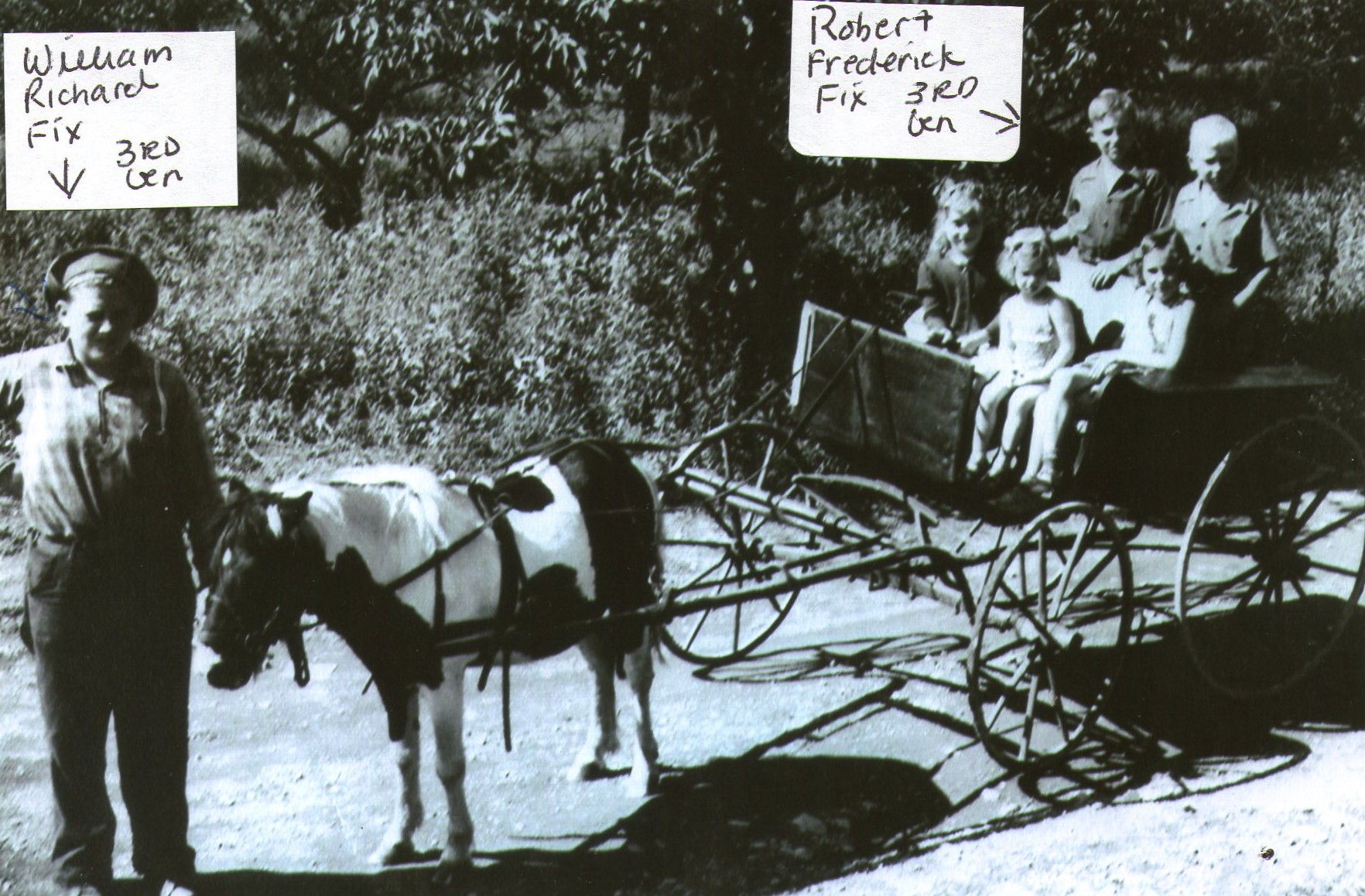 3rd Generations –              William & Robert Fix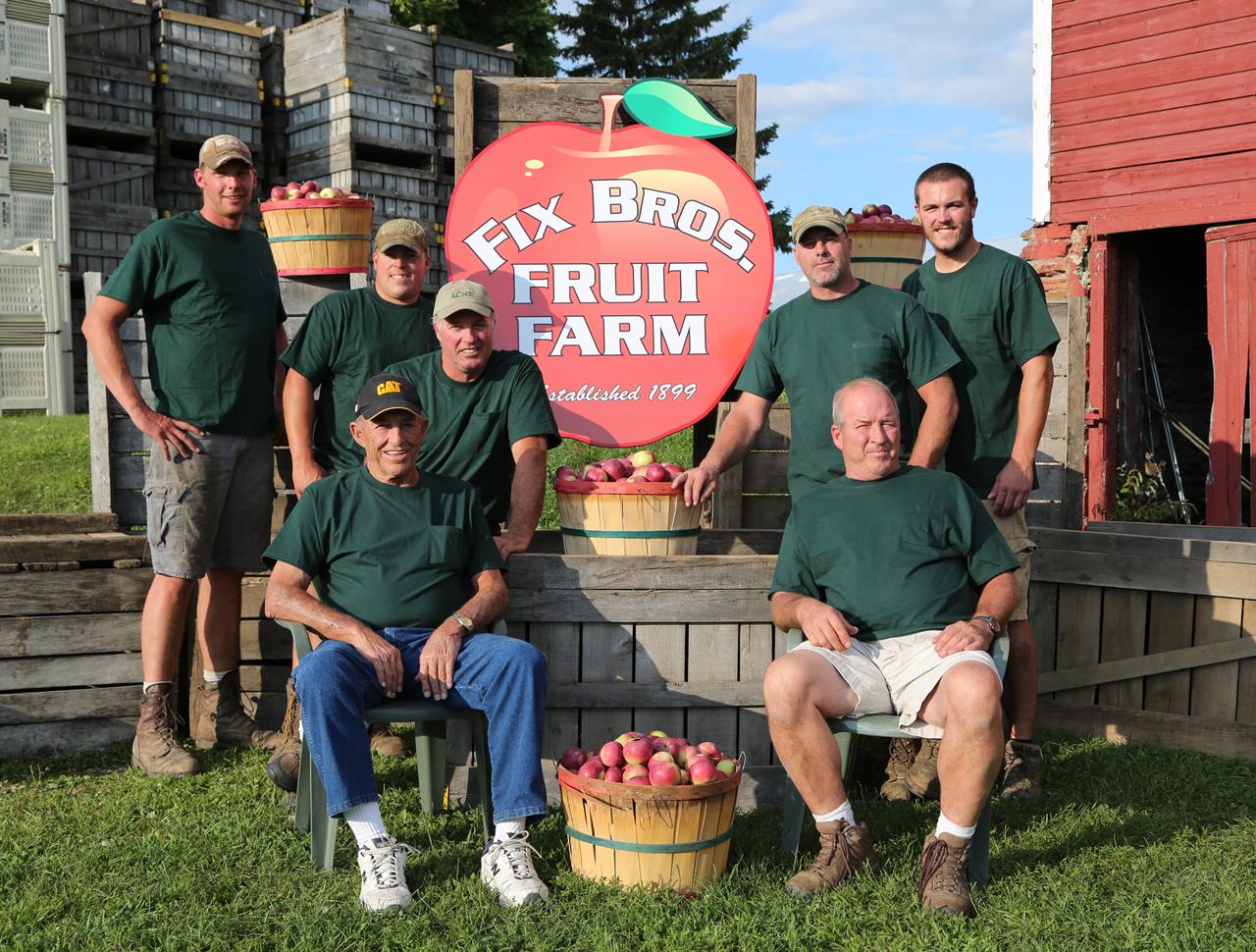 4th Generation – Bob, Gary & David
5th Generation – Steve, Brad, Brandon & Angela
The Fix Farm was established in 1899 when John Henry Fix emigrated from Germany. He originally had a coal and wood business in NYC. It was said that he left the City because of all the illness and decided to buy the farm located in the Hudson Valley in Upstate New York. He gradually added acres enlarging his orchards over the years.
His son William Henry continued farming after John's death in 1931 what was known as the Woodchuck Farm. In 1953 his sons William (Bill) and Robert (Bob) started the third generation and named the farm Fix Brothers. At that time, the orchards were sweet and sour cherries and apples. They added more varieties of apples, pears and peaches.
When Bill retired, Bob's sons Bobby, Gary & David became partners with their Dad to become the fourth generation on the farm. They purchased an adjoining farm and planted additional orchards. A "Pick your Own" operation was started opening up cherries, peaches and apple orchards to the public. Their mailing list has grown and the Fix Bros web site has brought a tremendous response from people desiring tree ripened fruit.
Bobby oversees a crew of men picking fruit for wholesale and the "Pick your Own" operation. Wife Linda handles the mailing list, web site postings and advertising. Sons, Steve and Brad are now working full time on the farm.
Gary runs the packing house and handles orders for shipping. Wife Pam is the bookkeeper and helps her husband during packing season.
Dave is the chief mechanic and makes sure the farm equipment is in tip-top condition. He also takes charge of irrigating the orchards in dry weather. David's daughter Angela is now part of the 5th generation working on the farm.
Uncle Bill's grandson, Brandon, is also now working on the farm as part of the 5th generation.
The Fix Family takes great pride in producing high quality fruit and carrying on their legacy.